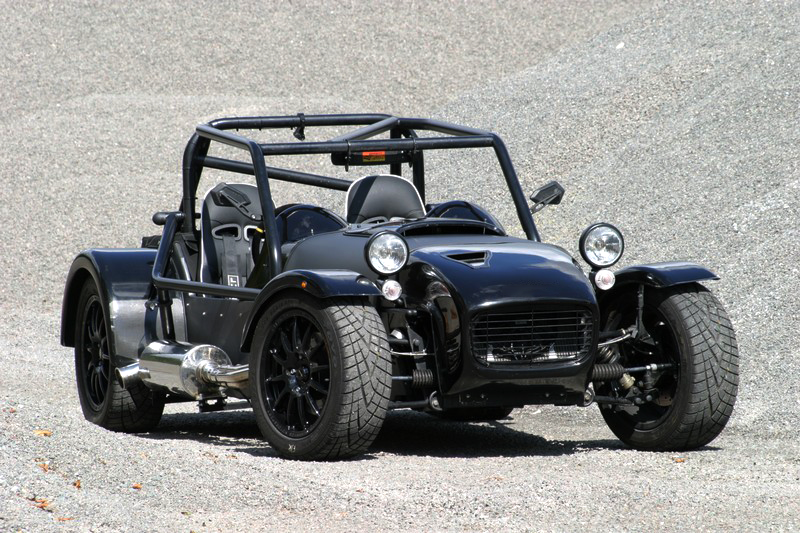 Driving Mechanical Originality
The story of DMO Sports Cars
DMO Sports Cars
Welcome to DMO Sports Cars. DMO is a British manufacturer of high performance sports cars who supplies vehicles fully built or in component form, ready for home assembly.
Heritage of the Legend
Credit where credit is due, the Legend is created by Peter Lathrope, owner of GKD Sports Cars. The Legend has been refined under the flag of GKD for the last decade.
In magazines such as Complete Kit Kar, Total Kit Car, BMW Car, Total BMW and Piston Heads, the Legend received very positive reviews. Searching for "GKD Legend" on modern media will demonstrate that owners are proud to share their Legend via video, pictures or various build blogs.
(Re)Introducing the Legend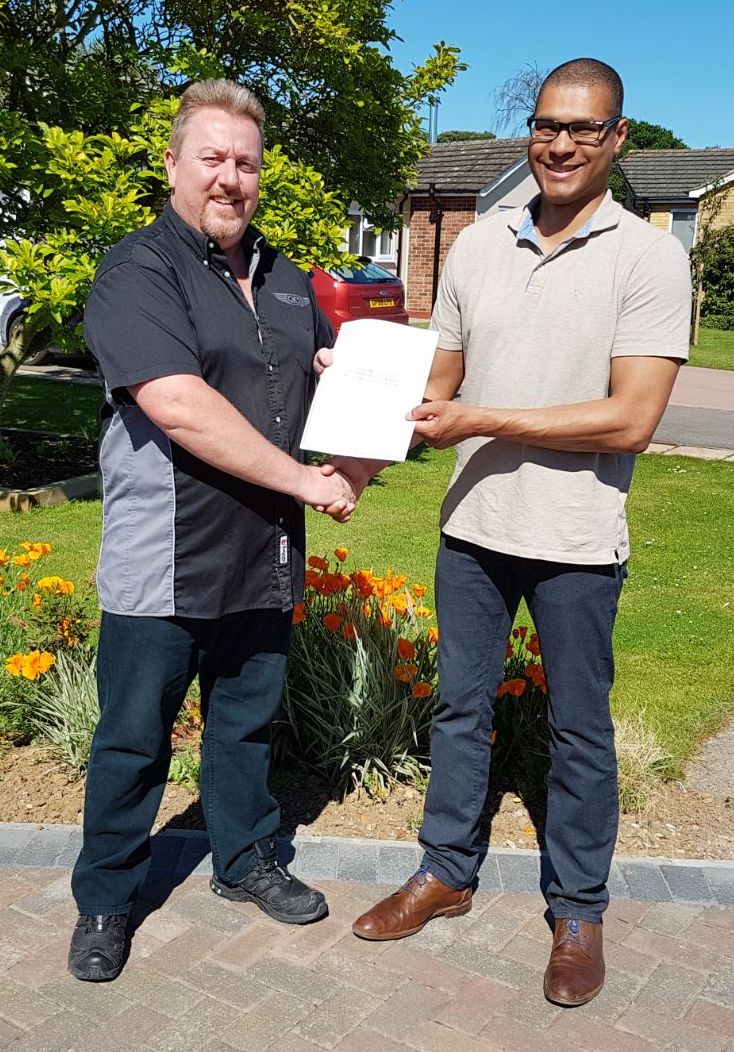 Moment of the handover:
left, GKD's Peter Lathrope,
right, DMO's Steven Bruyninckx
Handover of the Legend

Today, DMO Sports Cars is the proud new owner of the Legend project. DMO is thankful for all the warm responses received since the handover. The Legend is a great piece of engineering and DMO's goal is to continue perfecting and innovating the Legend. We will share all developments on our
Facebook
page. For more information, please feel free to
contact
us.
The Legend, Mechanical Originality
The Legend has made a name for itself for a decade now. It is a lightweight sports car with a front mid-mounted engine, rear wheel drive and a suspension geometry developed from over 50 years of motorsport.
The Legend has mechanical originality for being the first to utilise the proven, modern and world wide accessible mechanical components from the award winning BMW 3-series E36 or E46.
The concept for the Legend is to ensure that as many parts as possible from the popular BMW 3-series are utilised to enable the build of a quality, and high performance sports car at a very interesting price level. Using the BMW 3-series platform as a single donor makes the Legend really stand out from all other kit car offers on the market today.
"… it's the 
first Seven inspired roadster to use the BMW 3-series
 as its single-donor".
 "The Legend is potentially 
a very significant car
 in the evolution of the kit car".
" … 
the Legend isn't just another Seven
."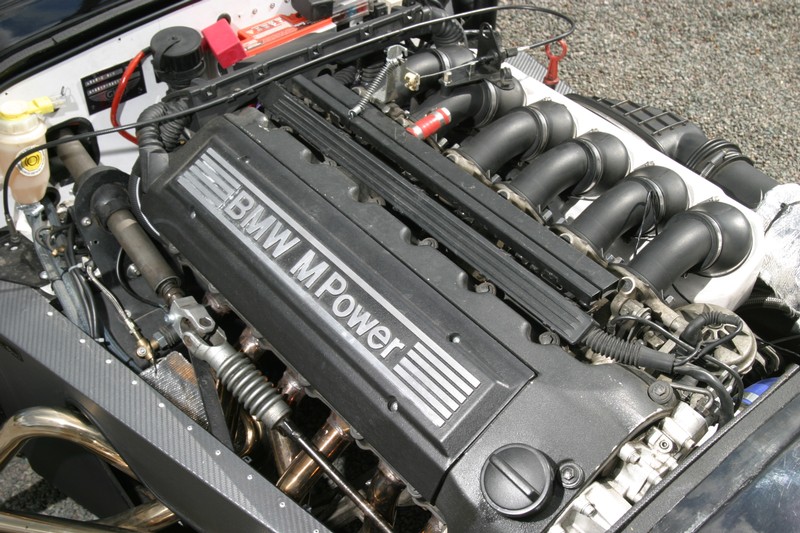 BMW Power
Combining the BMW powerplant and drivetrain with the philosophy of "performance through lightweight" results in a very competative sports car. Using BMW engines as a powerplant has the advantage of plenty of reliable HP out of the box. The 330i already delivers a respectable 228HP. If an M3 is opted as a donor the 338HP gives a power-to-weight ratio of over 450HP per tonne! And don't forget the sound, the roar of the silky smooth inline six is just intoxicating.
Building Quality

The Legend kit is a high quality kit. That is why the heart of the kit, chassis and suspension parts, are solely manufactured by our build agent,
Aeon Sports Cars
. Over the years they have shown genuine craftmanship and ingenuity during regular and custom builds. We've made sure that building your Legend is a straight forward bolt-on affair. That is why a lot of thought went into the little details of the kit, with quality and the
ease
 of the build in mind. The experienced mechanics at Aeon Sports Cars are always willing to share their knowledge when questions arise during your project.
Driving a Legend

The Legend is an absolute "back to basics 
motoring
" driver's car. Being noticably larger than the average Lotus 7 inspired car,
the Legend's
cabin is accomodating with room for feet and arms. The Legend has a great driving position and it soaks up the road's unequalities adequately. Braking is sure-footed and well-balanced. The car
 just is,
and feels well engineered. There is also the option for a full wet weather gear to keep the worst of the weather at bay.
The Legend has every right to be present on the track or hill climbs.
Just look at the specs; the power of the BMW engines, race proven suspension geometry, unassisted rack steering and all round disk brake setup. The recommended option is adding a full bolt-on roll cage with optional side intrusion bars. On the track, the Legend corners flat, brakes precise and predictable and the mechanical feedback of the steering is wonderfull. The handling of the Legend is confidence-inspiring as it needs to be with these power-to-weight ratios.
"…a 
supercar level of performance
, that's happy to potter through town, sit in traffic or 
jet propel you up the nearest clear stretch of blacktop
 at the merest trickle of the throttle. Clever". "
The Legend's 
ride is very accomplished,
 coping with treacherous road surfaces with ease yet always retaining a sense of control". "It 
drives into corners, grips hard and accelerates like little else
." 
"Hop aboard and the first impression is of 
generous space
". "The seats are comfortable too".
" As I said, it's 
excellent traction makes it quick off the line
… ". "The 
front end is brilliant
 going into the bends whether nosing in or being pushed hard while the 
back end can seemingly take all the throtlle abuse you can throw at it
 without breaking away".
"
I was greatly impressed by this car
…"

Reasons to start your DMO Legend project
BMW Engine & Drivetrain
Non M: up to 228 HP
M: up to 338 HP
Well engineered drive train
BMW aftermarket upgrades
BMW dealer for diagnostics or parts
Race Proven Suspension Geometry
Flat cornering
Excellent handling
Good mechanical feedback

Suited for track days, hill climbs
Single Donor
Cost effective way to build a kit
World wide parts available
Straightforward Build Process
Designed for ease of build
Advice & help from our build agent
Right & Left Hand Drive
Legend chassis is universal
Capacious Cabin & Engine Bay
Comfortable driving position
Alternative engine preferences possible
DMO Legend – Specifications
Engine

BMW E36
4 cylinder up to 140HP
6 cylinder up to 193HP / M3 321HP
BMW E46
4 cylinder up to 148HP
6 cylinder up to 228HP / M3 338HP
Transmission
Rear wheel drive, 5/6 manual speed
Suspension
Front: adjustable independent unequal length double wishbones with coil-over-dampers
Rear: fully independent adjustable unequal length double wishbones with coil-over-dampers
Exhaust

4-1 or 6-2-1 Stainless steel sports exhaust
Steering
Unassisted rack and pinion
Brakes
Unassisted twin circuit split front/rear with low level warning system
Front: 286mm vented discs
Rear: 280mm solid discs
Wheels
BMW fitment 15″, 16" and 17"
Dimensions

Wheelbase 2425mm
Front track 1474mm
Rear track 1474mm
Overall length 3410mm
Overall width 1710mm
Height (with roll bar) 1150mm
Ground clearance 100mm
Weight: 595kg (dependent on engine fitment)
General
Bodywork: Aluminium with GRP nose, scuttle and wings
Chassis: Fabricated steel spaceframe
Options
Full bolt-on track day roll cage
Side intrusion bar
Bonnet bulge
Seat runners
BMW E36 interface
Air filter & fixings
Steering wheel & boss
Stainless steel rear wing protectors
M3 diff carrier
Racing battery & bracket
Front brake discs (286mm x 22mm) & pads
Rear brake discs (280mm x 10mm)
DMO LCD dash
Hood & frame
Sidescreens & fittings
Windscreen, weather strip & screen surround & supports
Wiper assembly including arms, blades & washer system
Heater assembly
Boot cover
Carpet set
Wheels – Team Dynamics Pro Race 1.2 7×16
Tyres – Toyo R1R. 2 off 205/45/16 + 2 off 225/45/16
Services
Build service up to fully built car
Submission for IVA
Remanufacturing of BMW parts
Paint finish in a choice of solid or metallic colours
Full suspension setup service
Customising
Custom DMO Legend chassis
Alternative engine fitments
Alternative transmission fitments
DMO Legend – Donor Parts
Any BMW 3-Series E36 or E46 and their respective M versions*
Engine
4 or 6 cylinder engine with ancillaries, engine mounts
excl. exhaust manifold, power steering pump and air-con pump
Throttle pedal (E46)
Engine loom
Coil pack
Lambda sensor(s)
ECU (DME)
EWS (if fitted)
Key amplifier (if fitted)
Gearbox
5 or 6 speed manual gearbox incl. rubber gearbox mounts
Differential and Driveshafts
Differential unit
Driveshafts including bolts
Front End Parts
Uprights (E46 donor)
Wheel bearings / Hubs (new essential)
Brake discs (new recommended)
Brake disc retaining bolts
Brake callipers (new/refurbished recommended)
Rear End Parts
Wheel bearings (new essential)
Wheel hubs / flanges
Brake discs (new recommended)
Brake disc retaining bolts
Other parts
Steering column complete with ignition switch, ignition key (coded to the EWS module if fitted), indicator stalk, wiper stalk (if required) and plastic shroud
Lower steering shaft
Steering wheel (non airbag type)
Gearlever knob
Gearlever cover
Handbrake lever
Handbrake cover
Handbrake cables (new recommended)
Accelerator cable
Horn
Fuel pump/sender 1 complete with plugs and 100mm tails
Fuel sender 2 complete with plug and 100mm tails
Dash pod complete with plugs and 250mm tails
Battery
Engine earth lead
Engine loom socket with 250mm tails
EWS socket (if required) with 250mm tails
Key amplifier white plug lead (if required) with 250mm tails
Wheels, tyres and wheel bolts
V5 registration document
*Some parts need to be used from the standard BMW 3-Series
Start building your DMO Legend
DMO On Demand Pack
Kick off your build with the Legend frame and buy parts on demand during your project
Support during your build

DMO Legend chassis

All information needed to plan your project
DMO Comprehensive Pack
The most convenient way to build your Legend, all parts in one go.
Support during your build

Essential Pack Components

Powder coating

Stainless steel sports exhaust

Race seats & 4-point seat belts

Adjustable dampers & springs

Quick ratio steering rack

Bushings, ball joints & bearings

All nuts & bolts needed

All electronics needed

All hydraulics needed

All fuel parts needed

All driveline parts needed

Radiator & fan

Trimming parts

IVA kit
DMO Essential Pack
Consists of all the DMO specific items that are essential to build your Legend
Support during your build

Frame & suspension & roll bar

GRP parts

Alu body panels

Steering parts

Fuel tank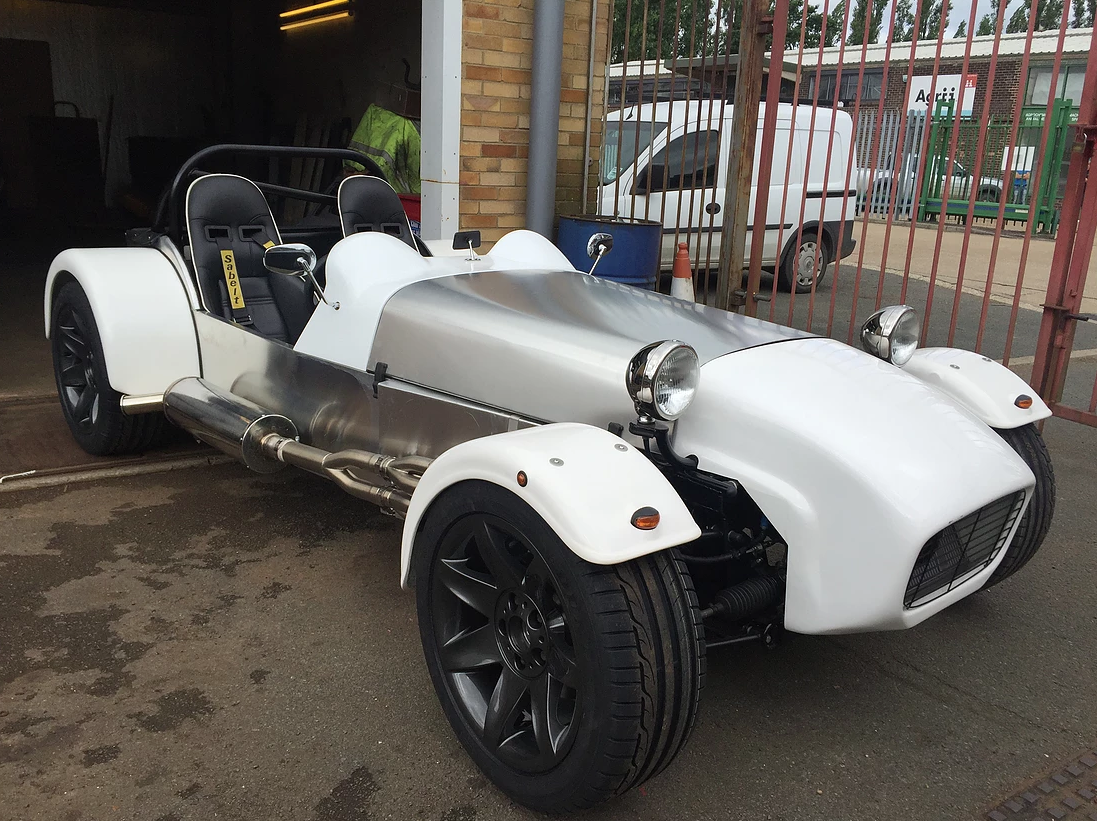 DMO Sports Cars Ltd.
Registered Office: Alanco House, Pattenden Lane, Marden,
Tonbridge, Kent, TN12 9QT
Tel: +44 (0)1622 535 001
Email: info@dmosportscars.com



DMO Sport Cars
DMO Sports Cars
Alanco House
Pattenden Lane
Marden
Tonbridge
Kent
TN12 9QT